BREIN collects 70,000 euros from illegal IPTV provider
From South America, subscriptions to illegal IPTV streams were offered to the Dutch audience. BREIN is now making the process really expensive!
The operator living abroad has signed an out-of-court agreement with BREIN. The anti-piracy organization received the name, address and other data in April last year. BREIN then had to take the case to court because Rabobank steadfastly refused to disclose its customer's data.
After the judgment, the information led to the identification of a Dutch provider of illegal IPTV living in South America. The provider did not initially respond to the letters. However, the suspect eventually decided to settle after BREIN took legal action against him in June and December.
BREIN demands 16. ) Euro penalty per violation
The settlement consists of a waiver with a penalty clause of 25. Euro per day and 16. € per violation. This means that for each offered IPTV package, hyperlink or other indication of the illegal offer, the person would have to 10. pay euros. In addition, the IPTV provider agreed to pay BREIN compensation of 70.000 to be paid in euros. This is part of the agreement and partly conditional.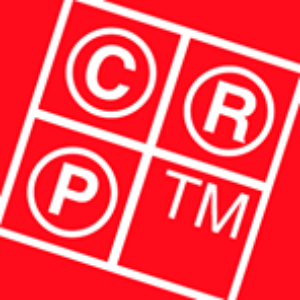 According to BREIN, the investigation took much longer than actually necessary. The delay came because the bank did not want to voluntarily provide the data to the pirate hunters. The organization therefore had to go to court.
This ruled that the Bank's refusal to cooperate was illegal. With this judgment, the forwarding of name and address data will be handled more flexibly in future upon a justified request by BREIN.
What is IPTV anyway?
The abbreviation IPTV stands for Internet Protocol T eleV
ision. This refers to the transmission of television programmes, films and sporting events over the Internet.
Illegal IPTV, often installed via plug and play on so-called Kodi or Android boxes, provides unauthorized access to thousands of television channels , including premium sports and video-on-demand. The content is only available legally for a separate payment.
BREIN also refers to an investigation by the EUIPO (European Union Intellectual Property Office). ) there. This showed that in the year 566 the Dutch had over a million users and more than 16 Millions of euros in illegal sales were the largest consumers across the EU. The monthly cost of an all-inclusive illegal IPTV subscription is comparable to a single legal pay channel. On the other hand, the illegal offer is many times larger.
But if the illegal offer is discontinued, the customer loses the subscription fees they have already paid. As a rule, customers pay their fees six months to a year in advance. Buyers of illegal offers from Sky & Co. must also reckon with the initiation of civil and criminal penalties. In the last few months, BREIN has consistently taken action against unauthorized distribution via IPTV.
Tarnkappe.info