Denuvo now protects DLCs with its own system
Now Denuvo SecureDLC is launched, which is supposed to better protect paid DLCs. This is to combat online piracy.
With Denuvo SecureDLC, the company is now offering a whole new service for the games industry in the fight against the piracy on. DLC stands for "Downloadable Content", i.e. additional downloadable content that in most cases has to be purchased. For some PC games, the developers offer additional content that improves the characters' abilities or includes new missions. But there can be a lot more in the DLC.
Denuvo wants to solve existing DLC ​​problems
Microtransactions open up additional sources of income for game developers and publishers. In the past, such DLCs were often circulated as black copies shortly after their release. In this case, the manufacturer was of course left empty-handed. They now want to change that with the new DLC protection.
Conventional DLC protection can be easily overcome
Like the Irdeto Daughter writes in the press release that it is now easy to bypass the existing barriers that try to protect DLCs on popular gaming platforms such as Steam and Epic. With public and easily accessible tools, players can automatically create and install programs that access downloadable content without paying a dime. Denuvo now wants to change that.
SecureDLC can be used for free and high-priced games
The industry's first secure solution, according to its own statements can be used for free-to-play games as well as paid games. Of course, the possibility also exists for AAA games that are already protected by the Denuvo Anti-Tamper product.
The Denuvo SecureDLC requires a small and simple implementation based on the application program interface to the game code to solve the piracy problem. The platform API is protected by the SecureDLC API mechanism to prevent third-party access. A job for Empress, Fairlight & Co. so. It will be seen how the release groups will react to the new DLC protection new technology already in
According to Denuvo founder Reinhard Blaukovitsch, the new technology is already being used in combination with the current Denuvo Anti-Tamper Clients:
"Denuvo has become a one-stop shop for game developers to ensure the security of their games against fraud, tampering and piracy and to protect the gaming experience. Our current customers, big and small, are thrilled with the results and we're excited to be able to help them maximize their revenue and enable new business models for the games they've put so much effort into creating."

Press release from Denuvo by Irdeto
"Like a cancer that spreads…"

The warning words of the critics are getting louder and louder. It would be better to focus on making good games instead of "excessive, predatory monetization". This is what the news blog TheGeek.games wrote.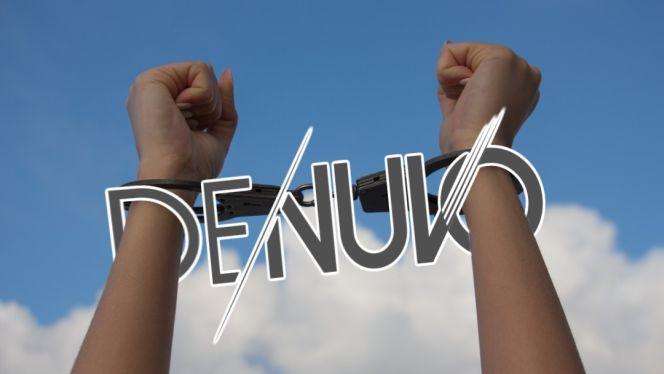 40770013432

CD Projekt RED games ended up selling millions of copies even without Denuvo. Dying Light also did without DRM and was supported for years by Techland, who then implemented this DRM into the sequel. If a game is good, it asserts itself and sells well, so the argument goes.

Instead of putting a lot of money into the development of good games, this is apparently increasingly being spent on performance-reducing copy protection such as Denuvo's anti-tamper solution.

Invisibility cloak .info

4077001
4077001