Dragon Lord Banned on Snapchat, TikTok & OnlyFans
Rainer Winkler's odyssey continues. Dragonlord is really locked almost everywhere now. It started with YouNow, Twitch and YouTube.
Last night the Schanzenwatch broadcast reported that Drachenlord's account on TikTok is now also blocked. Anyone who wants to view the user's videos is only informed that the account is simply no longer available due to a block.
It was OnlyFans.com's turn this morning. This is particularly bitter for the dragon lord because he had announced that he wanted to deliver some of his streams. Chatter and gaming streams from a video provider specializing in nudity, does that fit? Probably not. In addition, the providers sell their content per video and do not monetize it by means of integrated advertising.
Dragon Lord kicked out of Snapchat & Co.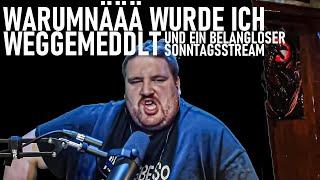 Today at noon we went on mute. Snapchat also slammed the door in his face. His videos there are also no longer accessible. The last stop for the dragon lord is now the lesser-known video platform odysee.com, where Winkler set up an account many months ago that hasn't been updated with any new videos for a long time.
The content there is not public. If you want to view the content, you must first become a member. And after registering, you have to pay for each stream played. But who subscribes to the Telegram channel at https://t.me/drache208. can continue to watch the paid videos for free if he absolutely wants to.
The person concerned is not very insightful
Snapchat no longer finds the Dragon Lord.