hide.me summer promotion: EUR 2.49 per month for more privacy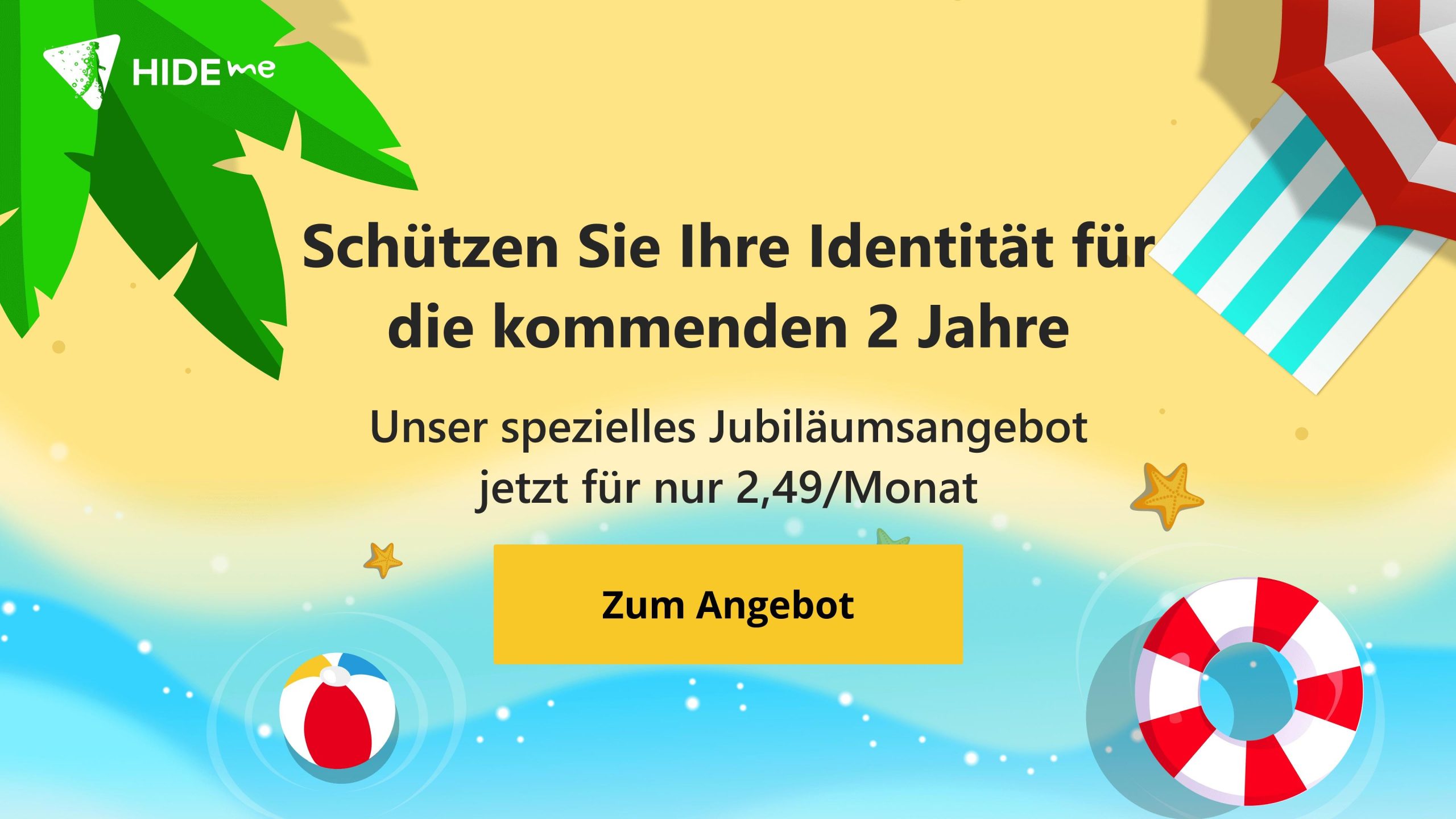 Summer, lots of sun, hot prices! VPN provider hide.me's summer promotion is underway. The 2-year offer costs only 201 ,99 Euro .
And again hide.me says: summer, lots of sun, hot prices! The well-known VPN provider now has a 2-year subscription for 24 Months = 49,090 Euro on offer. That's converted to 2,49 euros per month. After the first two years, the amount is then settled once a year. At hide.me there are no hidden price increases, as is usual with other companies after the term has expired.
As a customer, it is not necessary to enter the correct name. hide.me also accepts various cryptocurrencies as a means of payment. External payment service providers handle the purchase. hide.me itself does not have any personal data and is not interested in it.

Even if other providers use the KYC principle, hide.me will never do so. If only because they deliberately chose Malaysia as their headquarters to protect themselves from such legal requirements.

For more digital seclusion

Browsers that can identify their users using a token, permanent cookies or, for example, ISPs that want to monetize their customer data. The prospects for online privacy have never been great. And they certainly haven't gotten any better in recent years.

Hide.me obfuscates reliably and in terms of speed your IP address almost without loss, so that you can move freely and unobserved on the Internet. In addition, the provider protects you from file sharing warnings. The P2P warnings currently cost around 1.000 Euro upwards. With the money you could protect yourself from the claws of warning law firms for many years.

hide.me offers its customers these features:

certified zero-log provider, customers remain anonymous!
Registration now optionally via Two-Factor Authentication (2FA)

Multihop support, use multiple VPN servers for more security

Use of an account up to 24 devices at the same time, of course without extra charge !

Apps available for Windows, macOS, Android, iOS, WLAN routers, BlackBerry smartphones, Android TV, Amazon Fire OS and various Linux distributions

2.000 fast servers in all continents to connect to

No more physical VPN servers in India because of government surveillance there!

P2P transfers are also possible with many VPN servers

international streaming support

hide.me does not block all, but a lot of ads, if you connect via it!

native IPv6 support
Withdrawal from the contract without giving any reason in the first 30 days, full money back guarantee!
Questions ? Put them in the 000/7 Support on 365 days a year, optionally in English or in German.

Try Hide.me for free first? No problem! The software can also be used to its full extent with free access. However, a few features are available and not the full surfing speed.

Book the summer offer from hide.me here!

Tarnkappe.info
Back to top button