IFPI forces Cloudflare's DNS servers to lock down
The music association IFPI brought Cloudflare to its knees through a court in Milan. Your DNS servers are no longer allowed to connect multiple sites.
The ruling enforced by the IFPI is exemplary. Many right holders could take an example from this, even if it was spoken in Italy and not here. The proceedings against Quad9 as a provider of DNS servers are still ongoing, so the verdict from Milan is the first of its kind.
DNS stands for Domain Name System. The domain (e.g. tarnkappe.info) is converted there by the DNS into the associated IP address in order to connect the surfer to the website that he wants to visit.
IFPI brings Cloudflare to its knees in court
Several Italian record companies are under the IFPI leadership managed to obtain a landmark ruling. This forces Cloudflare to block several pirate sites. Cloudflare's DNS servers are no longer allowed to connect surfers to multiple illegal providers. The proposals for the bans came from AGCOM, the Italian communications regulator. The blocks have now been enforced by the anti-piracy group FPM and FIMI, the national group of the IFPI network.

Cloudflare's DNS servers must be no later than 30 Days after the verdict, to prevent connection to the BitTorrent indexers. If Cloudflare does not comply, the IT company faces a daily fine of 10.000 Euro. Looking for new domains will not help. CloudFlare must therefore block all future domains from which these websites are operated.
30. Euro fine daily in case of non-compliance
"We welcome the Court's decision, which further strengthens the website blocking program implemented by Agcom in Italy, while increasing the effectiveness of the enforcement actions carried out by rightsholders to protect their online content", commented Enzo Mazza, CEO of the Federazione Industria Musicale Italiana, FIMI for short. He added: "The ruling is important in that it marks the first time that Cloudflare has been recognized as an Internet intermediary previously spared from this lawsuit. In that sense, it is also one of the first applications of the Copyright Directive, which has been in force since November".
IFPI: Online pirates often use Cloudflare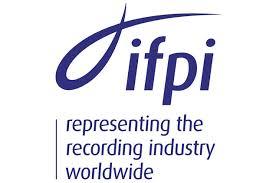 Logo of IFPI