IFPI took more than 500 illegal apps off the market
The Phono Association IFPI is currently running the so-called operation 404 . The record industry has its sights set on infringing apps.
The London-based IFPI, the world federation of the phono industry, has certain apps in its sights. Yesterday, Wednesday, the authorities of Brazil downloaded more than 251 apps from the web away. These violated the copyrights of various recording studios.
IFPI fights against operators of illegal apps
Yesterday's day of action was considered the fourth wave of the operation 404. The IFPI estimates that such apps have been downloaded more than ten million times in Brazil alone. Only recently, on behalf of the IFPI, the authorities have ) similar apps withdrawn from the US market.

Apparently, numerous house searches were carried out yesterday, especially since the action was carried out in cooperation with the Brazilian Ministry of Justice and Public Security. In addition, the IFPI cooperated with the US Homeland Security Investigations, the Police IP Crime Unit of the City of London Police and cybercrime units from 11 Brazilian states.
The director of the national music association Pro-Música Brasil, Paulo Rosa, believes , this action sends a "a clear message to all operators of such services that they must cease their activities." Such apps benefit from the intellectual property of third parties. However, they do so without paying the authors.
"You are also endangering the growth of Brazil's vibrant and diverse music ecosystem", Rosa concluded his argument.
Online piracy endangers the growth of the music industry
IFPI Manager Melissa Morgia, complements the statements of her colleague. The takedown of the total 500 apps in the US and Brazil is the largest number of unlicensed cell phones -Programs that could be taken off the net in one fell swoop. At the same time, Morgia thanked the authorities in numerous nations for the successful cooperation.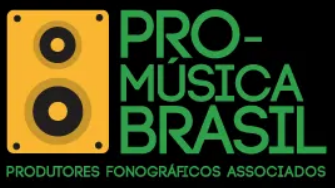 Operators of the App Stores are also responsible