Scenenzbs.com: new Usenet indexer opened in cooperation with HoU
Yesterday the registration of the new German-speaking NZB indexer Scenenzbs.com was opened in cooperation with the Forum House of Usenet.
Mit Scenenzbs.com was recently launched with around two million different NZB files for a corresponding number of archives. Registration and use is free. But from . download per day, an annual membership fee of 15 euros is due . For real power downloaders there is the premium for 20 euros per year VIP Membership. All releases of the P2P groups are only reserved for paying customers with this indexer. XXX content as well.
Payment for access to Scenenzbs.com can be made using an Amazon voucher, PayPal or pay in Bitcoin.
Right at the opening, the cooperation with the German-speaking forum House of Usenet (HoU) was announced. All NZBs published on HoU can subsequently also be found on the indexer. Hou's team thought about automating NZB downloads based on users' requests. Running both a forum and an indexer would simply be too much effort for the team. Therefore, the close cooperation with a new indexer seemed to be a good solution.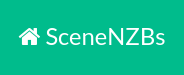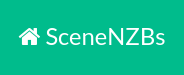 It is striking that the provider was already available from April to October 2020. When SceneNZB closed its doors (without the s at the end), the archive consisted of 1.4 million entries. Unfortunately, we do not know whether these were transferred to the new NZB indexer. Update: According to their own statements they have nothing to do with the predecessor.
Prices moderate, structure very clear
In any case, a lot of effort was put into the construction to make the whole thing as clear as possible. Using SceneNZBs.com is pretty much self-explanatory.
Links to the xREL, predb.me and srrdb.com databases are also displayed if there are no release entries at all. That could have been solved differently. If you want, you can even put together a kind of "warez basket", a shopping cart of NZB files. This can then be downloaded in bulk before leaving the page.