Semikron Group from Nuremberg is the victim of a cyber attack
Unknown hackers have apparently copied data from the IT systems of the Nuremberg electronics manufacturer Semikron. Semikron has already confirmed.
Cyber ​​criminals recently targeted the Nuremberg electronics manufacturer Semikron. The company affirms that it has immediately taken all necessary measures to limit the damage.
Professional hacker group attacks electronics manufacturer Semikron
As seen on Semikron's own website on Monday, August 1st 2022 announced that there was a hacker attack on the company's IT systems. The previously unknown hackers claim to have copied data from Semikron. So far, however, it is still unclear what exactly the data is. " As soon as more detailed information is available about a possible data leak, the affected customers and contractual partners will be informed ", the message says.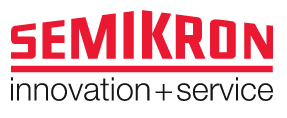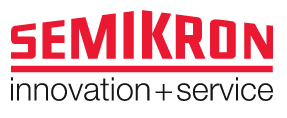 The official company logo of Semikron.
In some cases, the IT systems and files were encrypted. A forensic examination and cleanup of the systems is already being carried out. The management of Semikron confirms that "immediately took all necessary measures", "to take possible to limit damage".
The company also involved external cybersecurity and forensic experts to investigate the incident. Furthermore, the company is supported by the responsible authorities. Minimizing disruption to employees, customers and contractual partners and securing the company's IT systems are currently top priorities.
Hacker attacks
Hacker attacks like the one on Semikron are becoming more frequent. For example, we recently reported how a ransomware group called LockBit stole a total of 78 gigabytes of taxpayer data from the Italian tax authority is said to have tapped. Another hacker group, which is assigned to the Russian secret service FSB, recently targeted critical infrastructure in Germany, such as the electricity company EnBW. And even the video game publisher Bandai Namco was the victim of a ransomware attack just last month.
Especially in this day and age, when the internet and digitization have already turned every industry upside down, IT Security is one of the most important cornerstones of our networked world. Attacks on critical infrastructure and on companies like Semikron are already explosive enough. But what dimensions the cyber attacks are able to take on when we are surrounded by masses of autonomous and highly networked vehicles and flying objects is something everyone can think about for themselves.
Tarnkappe.info