Share-Online.biz – Evaluation of the large amount of data continues
All parties involved have to wait until the end of the year until the investigations at Share-Online.biz are completed. Or even longer.
In October 2019 The houses of several suspects were searched and the Share-Online.biz website was blocked. Since then, not only the uploaders, but also numerous power downloaders have been worried about whether they will be prosecuted.
During today's phone call with the Cologne public prosecutor's office, we were informed after prior consultation that all confiscated data carriers must first be "identified". With the gigantic mass of data available from the web host, the investigations will continue for a few months. It can be expected that the public prosecutor's office will be able to present any news in this regard at the earliest at the turn of the year.
The entire assets of the ex-operators were determined at the time of the raid. In any case, there is no risk of escaping due to a lack of any means. The analysis of the HDs had to be carried out thoroughly, we were told by telephone. Of course you want to avoid any surprises later in court if you haven't scoured the hard drives thoroughly enough.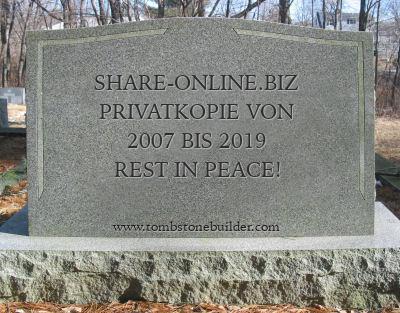 The police have all the time in the world
Of course, we would have been most interested in whether it was planned is to prosecute the uploaders, the power downloaders, or perhaps even any customers found to have downloaded copyrighted material from Share-Online.biz. Many customers gave their real data when registering. So it would not be a problem to get their names and addresses.
The problem is and will remain the mass of data, which has to be processed by the end of December. Therefore, one must realistically assume that the authorities will then ask for another six months. If not even longer. The plan is to punish the most active uploaders. But it also remains to be seen how complicated this will be in view of the huge amount of data.
Domain leads to a lot of advertising
By the way, the share-online.biz domain is no longer blocked by the police. But a scene hoster can no longer be found under the URL. Meanwhile, you will be redirected to advertising for various products.
Anyway. In December we then inquired again whether the responsible police officers were able to complete the analysis of the evidence. Bets may already be placed on this.
Tarnkappe.info